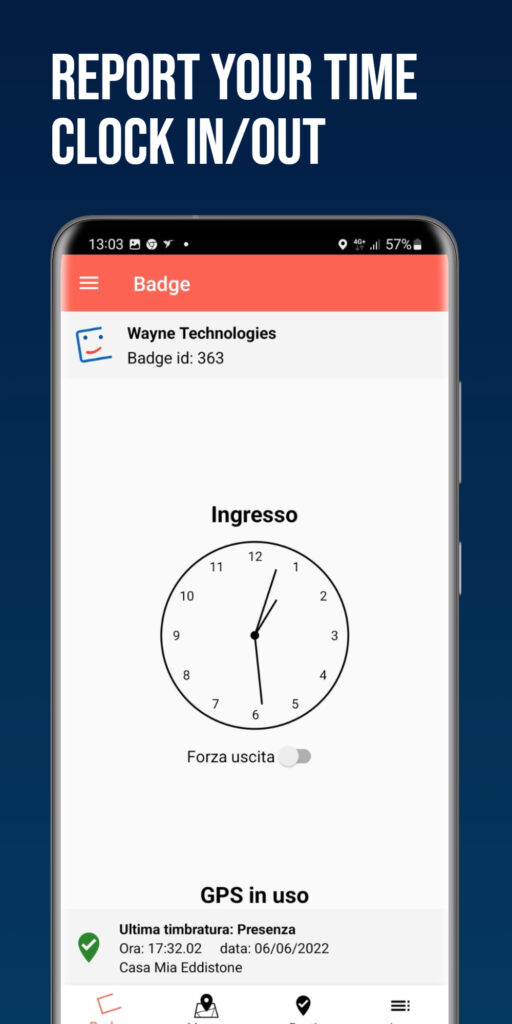 The use of an attendance tracking app can contribute to improving employee well-being in several ways:
Flexibility: Many apps allow employees to record their attendance more flexibly, adapting to their needs. This can include the possibility of reporting work done remotely or outside traditional office hours, contributing to a better work-life balance.
Transparency and Autonomy: Attendance tracking apps often provide employees with direct access to their own attendance records. This increases transparency and autonomy, as employees can monitor and manage their own working hours without relying on manual processes or direct supervision.
Stress Reduction: Automating attendance recording reduces the stress associated with manually tracking working hours and fearing errors or omissions in data compilation. Employees can focus on the work itself without having to overly worry about attendance recording.
Performance Recognition: Attendance tracking apps can be used to gather accurate data on employee performance. This can support a fair and data-driven evaluation, offering recognition and advancement opportunities based on actual performance.
Increased Engagement: Allowing employees to manage their own attendance more autonomously through an app can increase their engagement and sense of responsibility. Employees can feel actively involved in the process and responsible for their contributions to the company.
Time Savings: Eliminating manual tasks like filling out attendance sheets can free up valuable time for employees. This can contribute to reducing the feeling of work overload and enable them to focus on more meaningful activities.
Enhancement of Company Culture: Adopting modern technologies such as attendance tracking apps can demonstrate that the company is oriented towards innovation and modern work practices. This can positively influence the company culture and employees' perception of the company.
Reduction of Administrative Errors: Automating attendance recordings reduces the likelihood of administrative errors related to working hours, thus avoiding unpleasant situations such as payment delays or disputes with HR management.
In summary, the use of an attendance tracking app can enhance employee well-being through increased flexibility, autonomy, stress reduction, and an overall improvement in the work experience. However, it's important to implement these solutions fairly, respect employees' privacy, and clearly communicate the benefits of using the app.