Attenndance reporting and management
BadgeMe replaces attendance management devices and provides a reliable attendance management software system through the attendance management app and attendance management software in the cloud.
Attendance management app
Virtual Time Attendance Device
Time attendance in the cloud
Finally, the attendance management becomes easy
Clock in, clock out, delay, over time, worked hours, and more
BadgeMe manages leaves and sickness periods. The employee requests leaves and holidays from the app, and the manager approves them from the app. The flow is very simple and intuitive.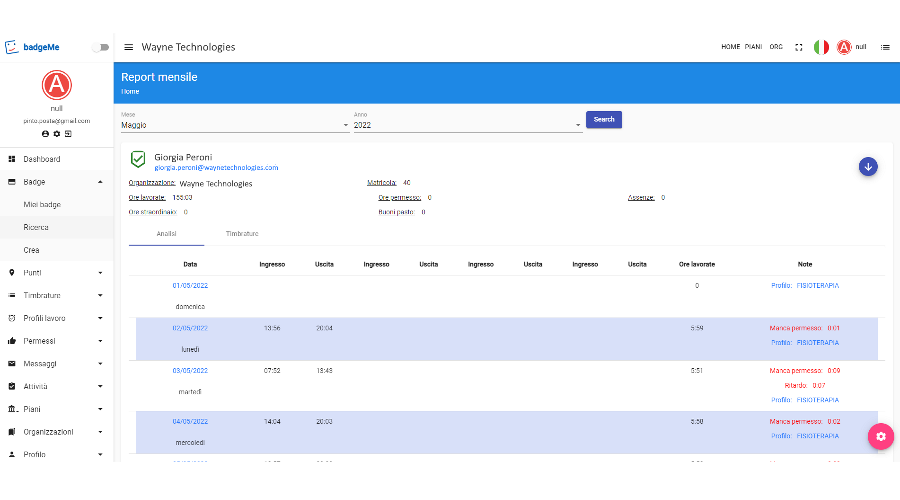 Leave period: requests and approvals flow
Follows the activities of your team
Reporting is the core of attendance management
Generation of attendance and leave reports is essential for company management. Attendance reports support organizations in organizing the workforce better and accurately calculating payroll. Badgeme allows administrators and users to consult reports online through the attendance management software in the cloud. In addition, reports can be downloaded in different formats.