Time attendance management is easy
With BadgeMe, time attendance devices and work RFID cards turn digital and are managed through the time attendance app. Neither installation nor maintenance is required.
Geolocated time attendance
More time attendance machines to reduce the costs
BadgeMe: one comprehensive service to manage staff attendance in multiple locations. Without any additional effort and at a very low cost.
Managing employees' attendance in multiple locations is no longer an expensive problem. BadgeMe collects staff clocking time. From everywhere. And you can get access in real-time to collect data through the web console. So without being present on-site, you always know who is in, clock in, and clock out time.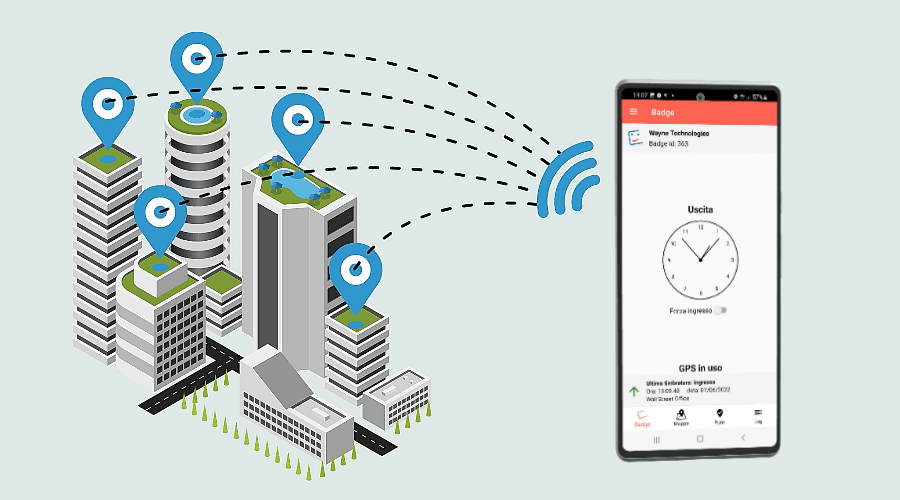 What are BadgeMe beacons?